To get new customers, a web shop or website that stands out from the crowd is indispensable. DevelopWizard builds a webshop or site that is well found and makes customers happy.
Your webshop
With offer alone you do not have a good webshop. DevelopWizard guarantees a perfect design and a fine UX.
However we wanted to go further. We help you create a strategy and make sure your shop looks perfect, easy and logic to use and fits with who you want to be as a company.
Websites that stand out
A all-included website will not do you much good. DevelopWizard designs websites that have a unique look and feel. We have an eye for a logical structure and clear texts. This way we make sure you are visible online.
Not just a CMS
A content management system (CMS) allows you to manage your website or webshop yourself. Some providers always work with the same CMS. We start with what you need and then choose the most suitable CMS for you.
Shopify Webshop
Shopify Webshop CMS is ideal for relatively simple websites. Shopify works intuitively and is therefore very user-friendly. Moreover, various online marketing tools are built in directly.
Wordpress CMS
Does your webshop or website have a more complex logic? Then you quickly run into the limitations of standard CMSs. The Wordpress CMS is unique because you can adapt it to the logic and system of your business.
Customised CMS
Does your project have unique requirements regarding the interface, management module or interaction possibilities? DevelopWizard builds a custom CMS.
Need a website? Team up?
Do you want a unique website or a web shop that is all yours? Contact us and find out how we can help you.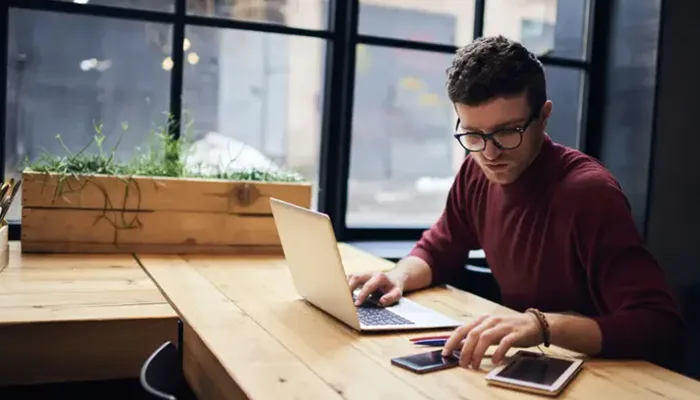 Some of our websites & webshops
Max Molly Urban Pets
The comprehensive website of max-molly.com is the company's flagship. "It plays such an important role in getting us branded and has been crucial in expanding our global sales," says Michael.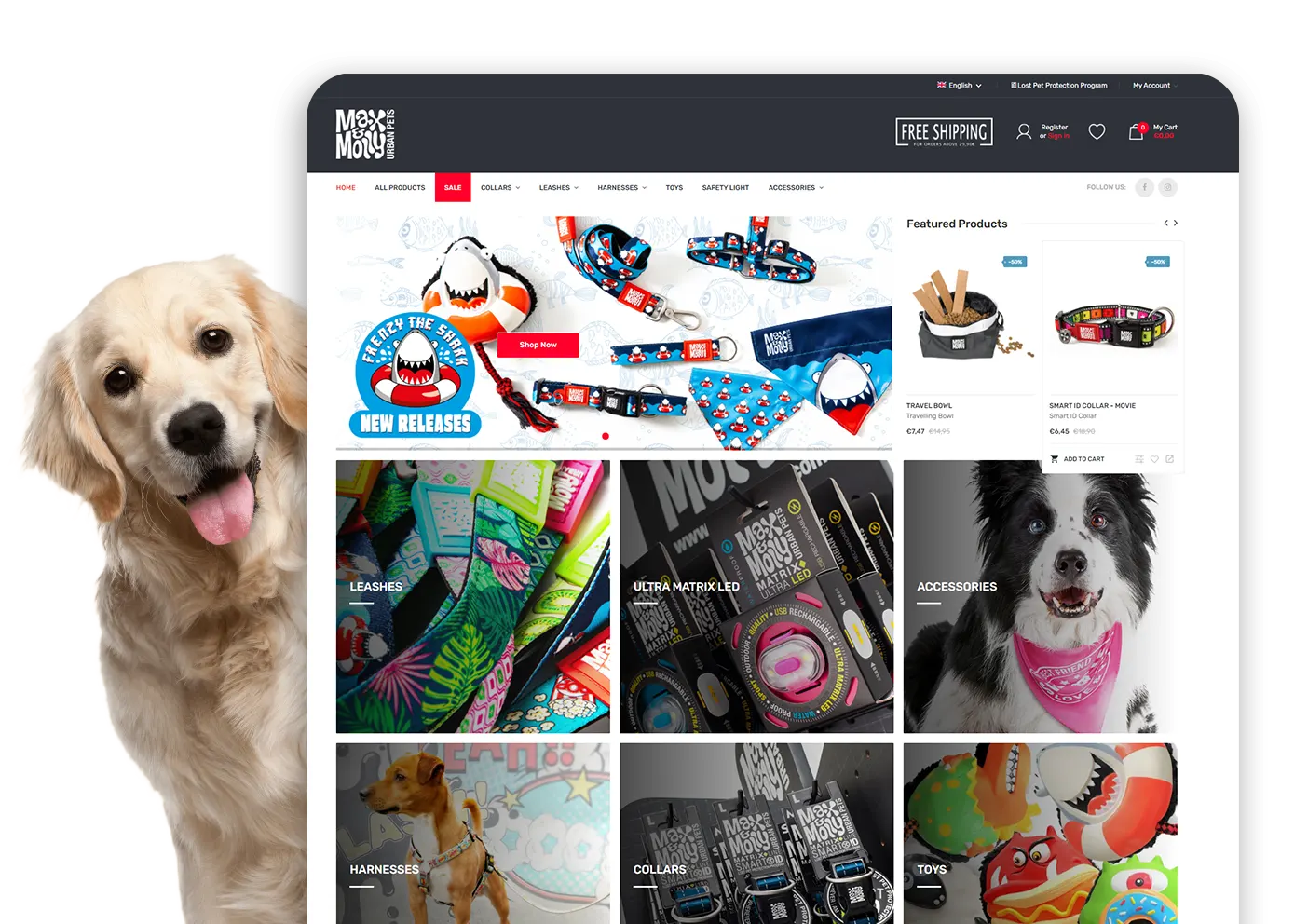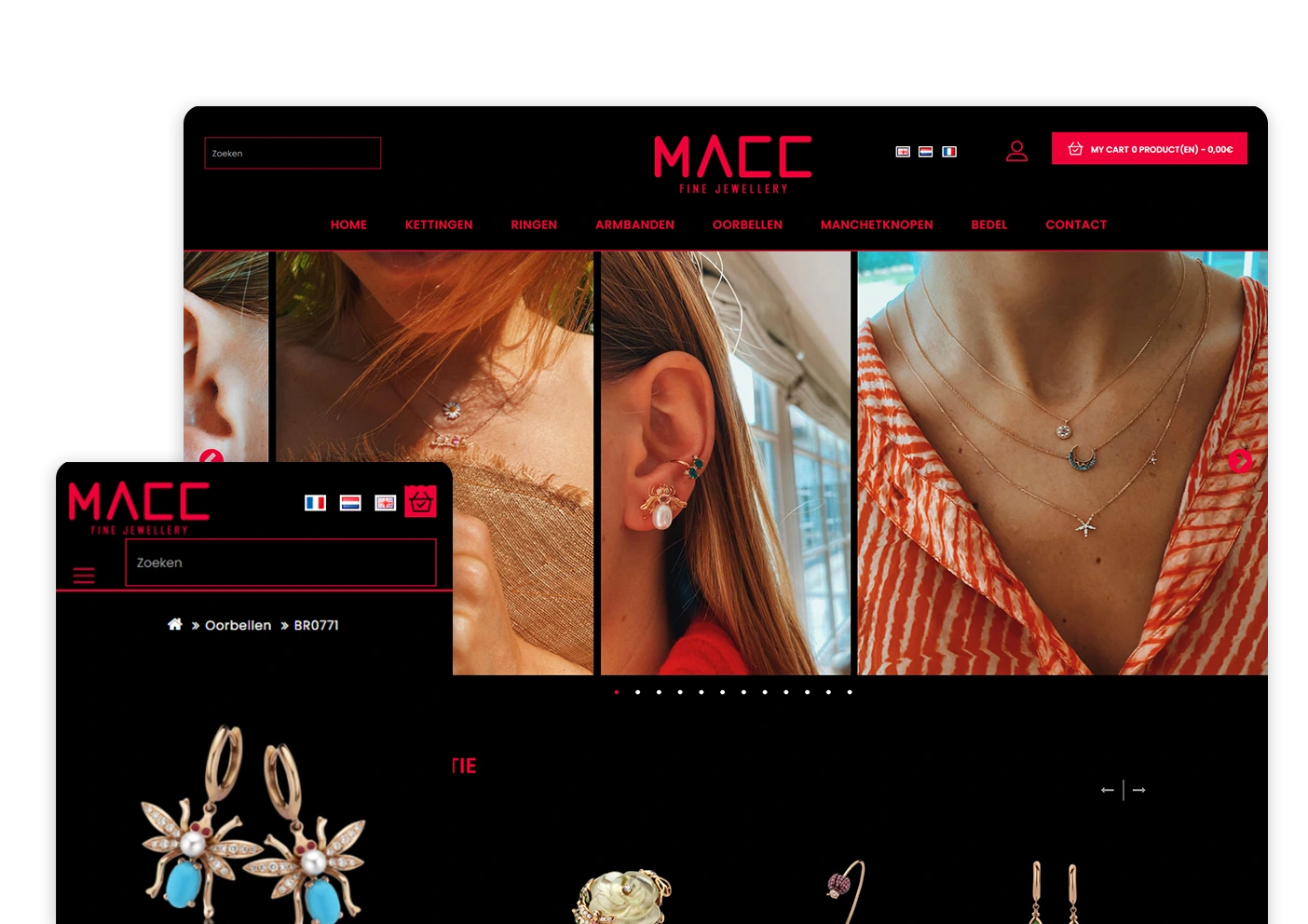 Macc Fine Jewellery
Not every e-commerce website builder allows you to create and customise your own online shop. At Developwizard, you are the complete owner of your site, so you are in control of everything.
Manually retyping information? This is not necessary thanks to APIs and links that allow your website or webshop to communicate with your other systems.
No project is the same. Thanks to our thorough approach, we always deliver results.
Is your website or webshop online? Thanks to a smart online marketing campaign, customers know how to find you.