Case
Max Molly Urban Pets
Max Molly Urban Pets
To keep their business running online, Max & Molly Urban Pets relies on a variety of online tools (CMS, ERP, office 365 support) from Developwizard.
"As an entrepreneur, working with the right tools is the key to success," emphasises Michael Reiser. "Using these tools has allowed us to focus on what we as entrepreneurs should be focused on, growth."
Shopify Webshop
The comprehensive website of max-molly.com is the company's flagship. "It plays such an important role in getting us branded and has been crucial in expanding our global sales," says Michael.
His team designed the website in-house on the Shopify e-commerce platform, Developwizard now performs management as well as split testing and then adapts the site's content to improve the user experience. "We design our online shops like we design our offline shops," Michael explains.
"Developwizard thinks about how to present Max&Molly products seamlessly rather than hiding them behind 'doors' (clicks), and mixes that experience with modern design and branding content.
Our goal is always to find the perfect balance between branding and conversion optimisation."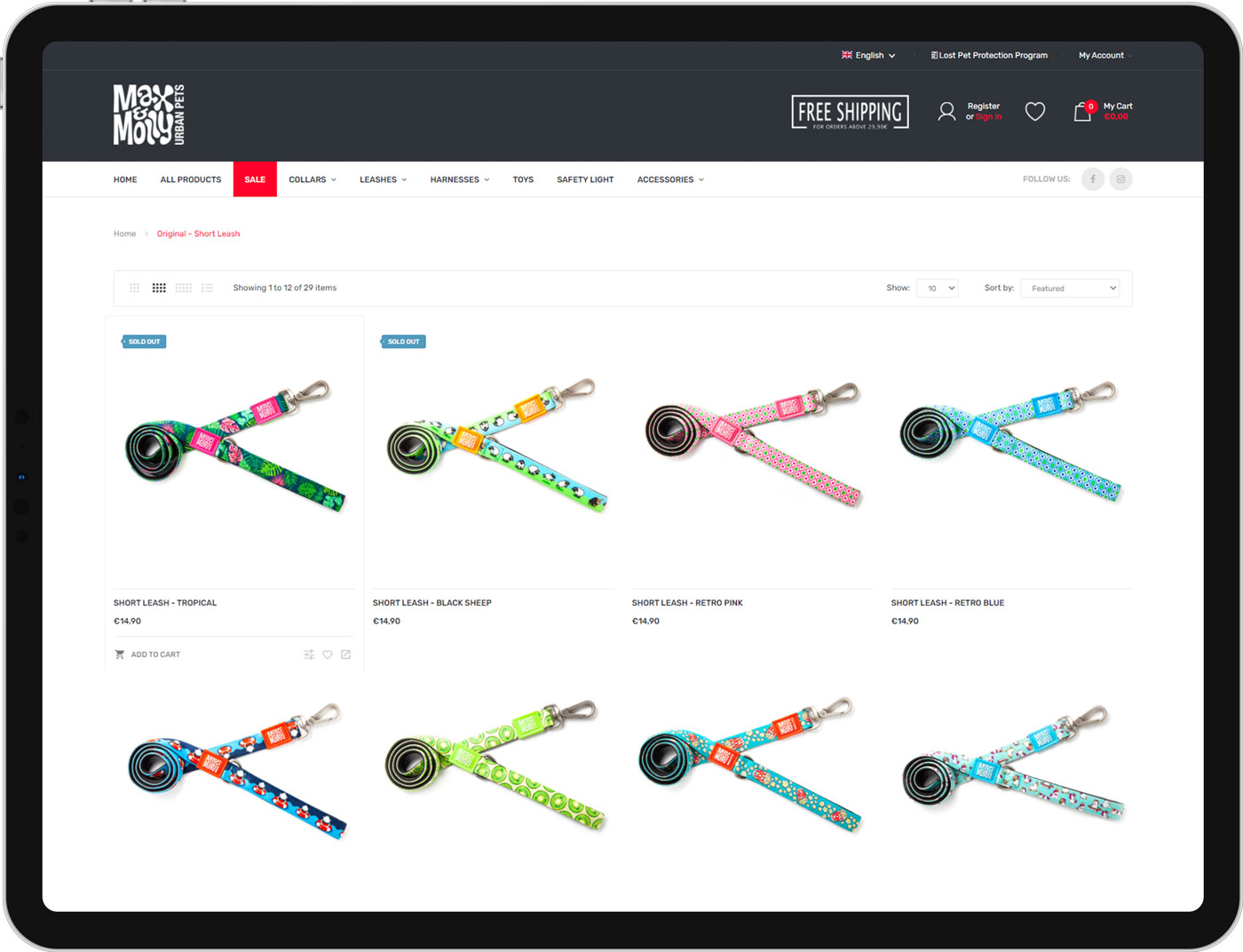 Amazon Marketplace
In 2020, Developwizard successfully launched Max&Molly on Amazon.
February 2021 saw the successful launch of the Gotcha app for the necessary update to our Lost Pet Program.
The IOS and Android app made in Flutter again offers additional marketing tools for Max&Molly but initially helps more than 10,000 users worldwide to take their dogs outside with peace of mind.
The Gotcha QR Tag helps dogs and cats to be easily found by attaching a unique TAG to their Max &Molly collar.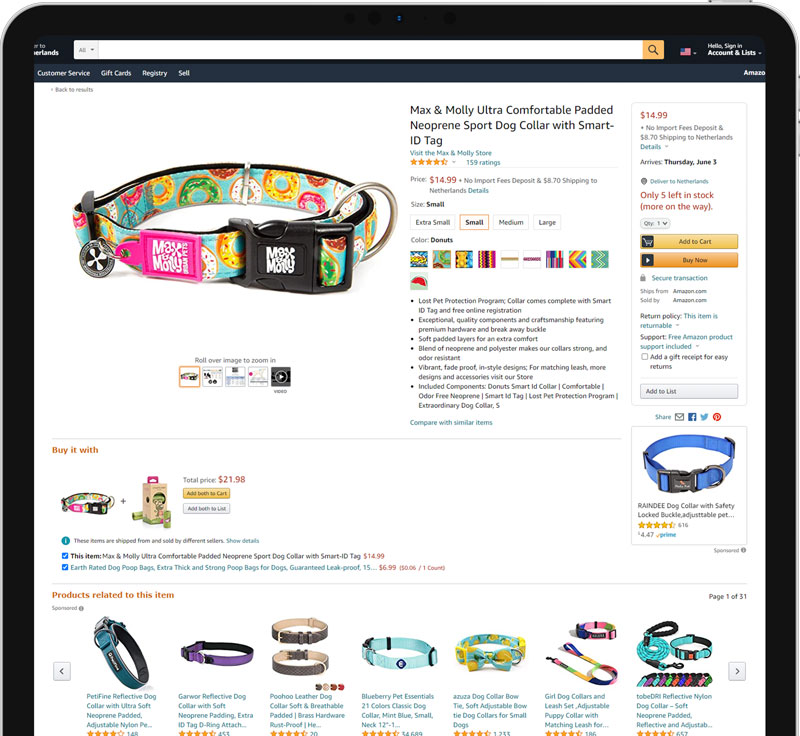 Social media marketing
Social media is a key player in online marketing and SEO - and Developwizard knows how to make use of the social platforms where Max&Molly's customers spend their time.
They are active on Facebook, Pinterest and have two Instagram accounts.
"Without social media, we wouldn't have been able to grow such a large global community so quickly. We have always used social media to create a two-way conversation with our customers. We get to know them on a personal level and this creates loyalty.
Social media shouldn't be about talking to your customers - it's about talking WITH them.'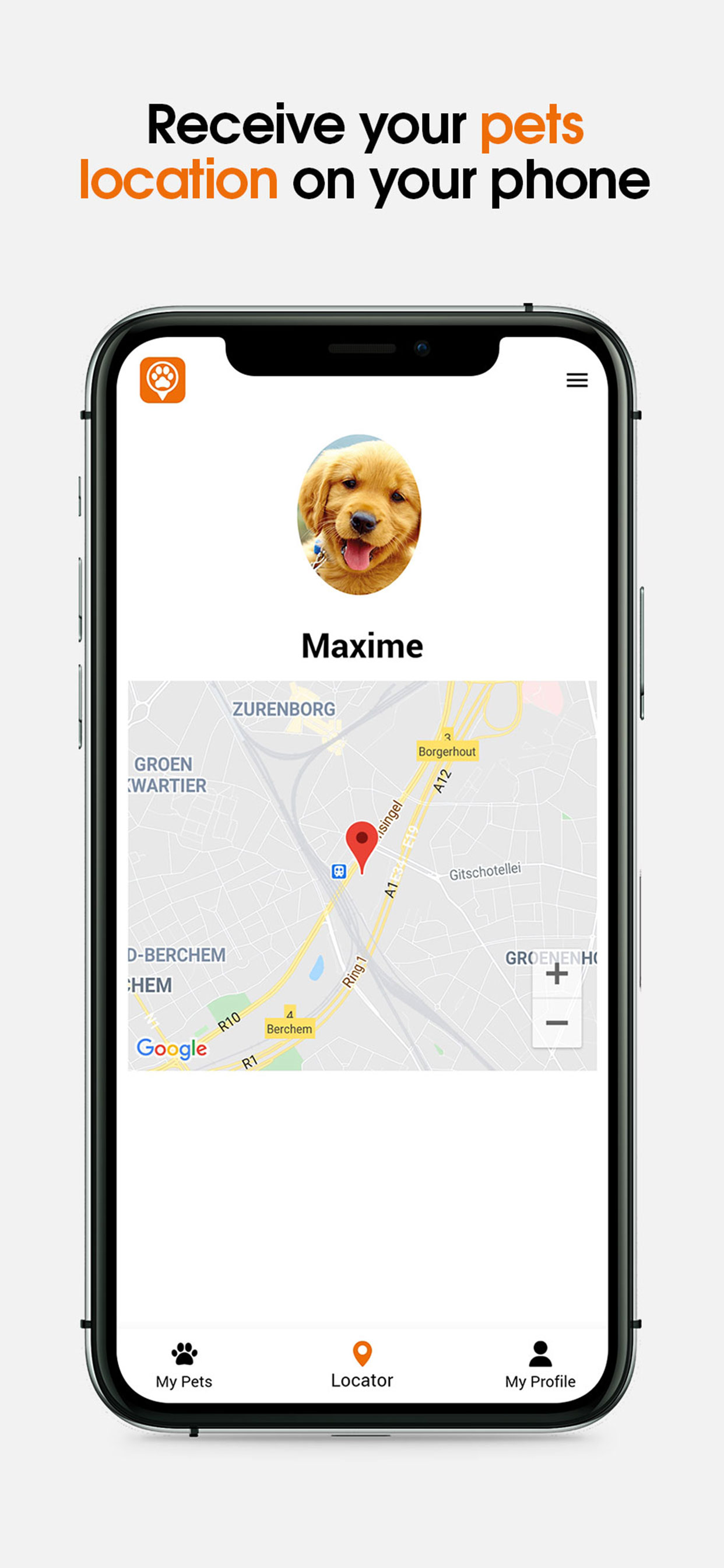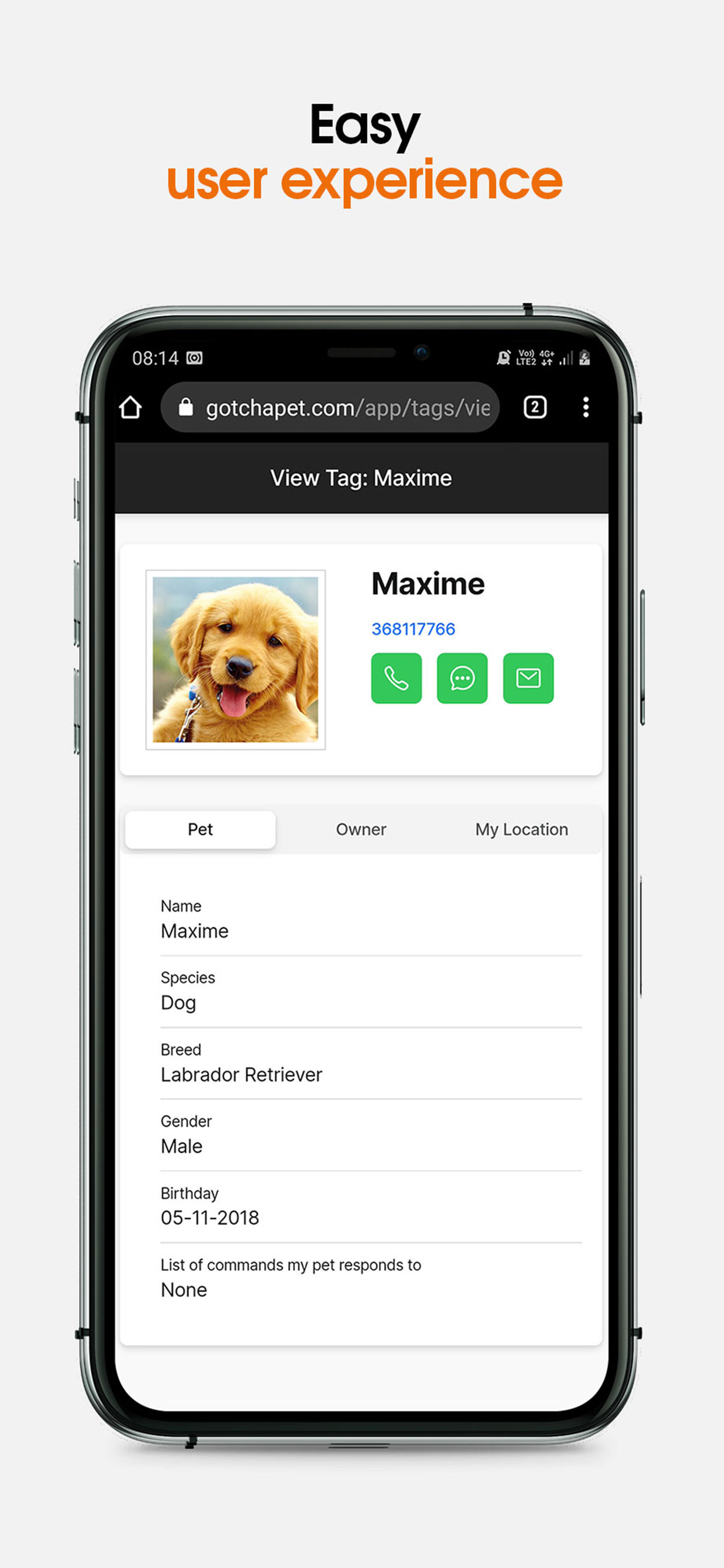 Searchengine optimization
To drive traffic from search engines to the max-molly.com website, Developwizard takes a serious approach to search engine optimization. They include relevant keywords in the text and H1 and H2 headers of each web page, write supporting text at the bottom of pages for better Google indexation, pay close attention to meta tags, and focus on link building. "We follow the SEO guidelines almost religiously," emphasises Sami from Developwizard.
They also rely on Search Engine Visibility from GoDaddy to help max-molly.com stand out in the crowded digital landscape. "Relying on organic direct traffic alone won't get you far," says Sami. "GoDaddy's Search Engine Visibility helps with that immensely, as it takes you through the steps and helps you gain a better understanding of how to improve these crucial points to get better search results that naturally result in better sales."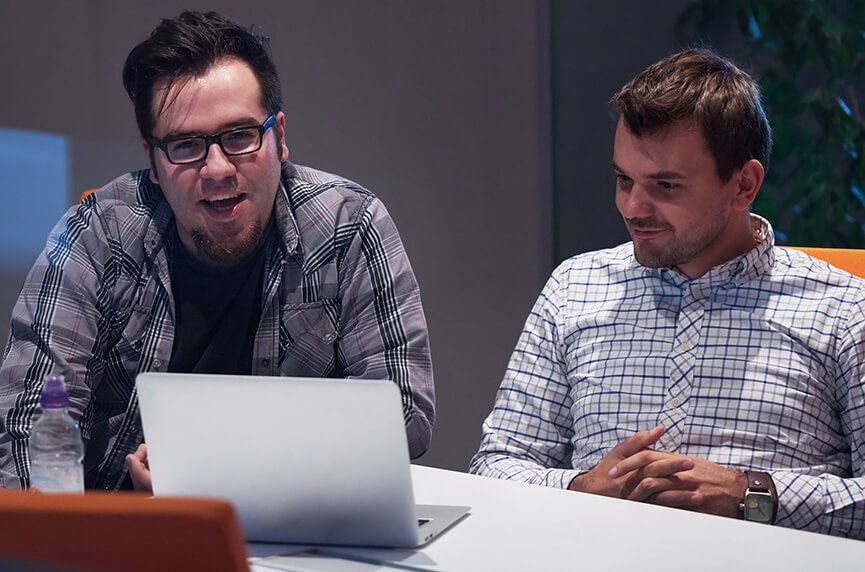 Launch a new
concept yourself? Validate your idea?
We are ready for any challenge and are happy to think along with you.
Macc Fine Jewellery
Not every e-commerce website builder allows you to create and customise your own online shop. At Developwizard, you are the complete owner of your site, so you are in control of everything.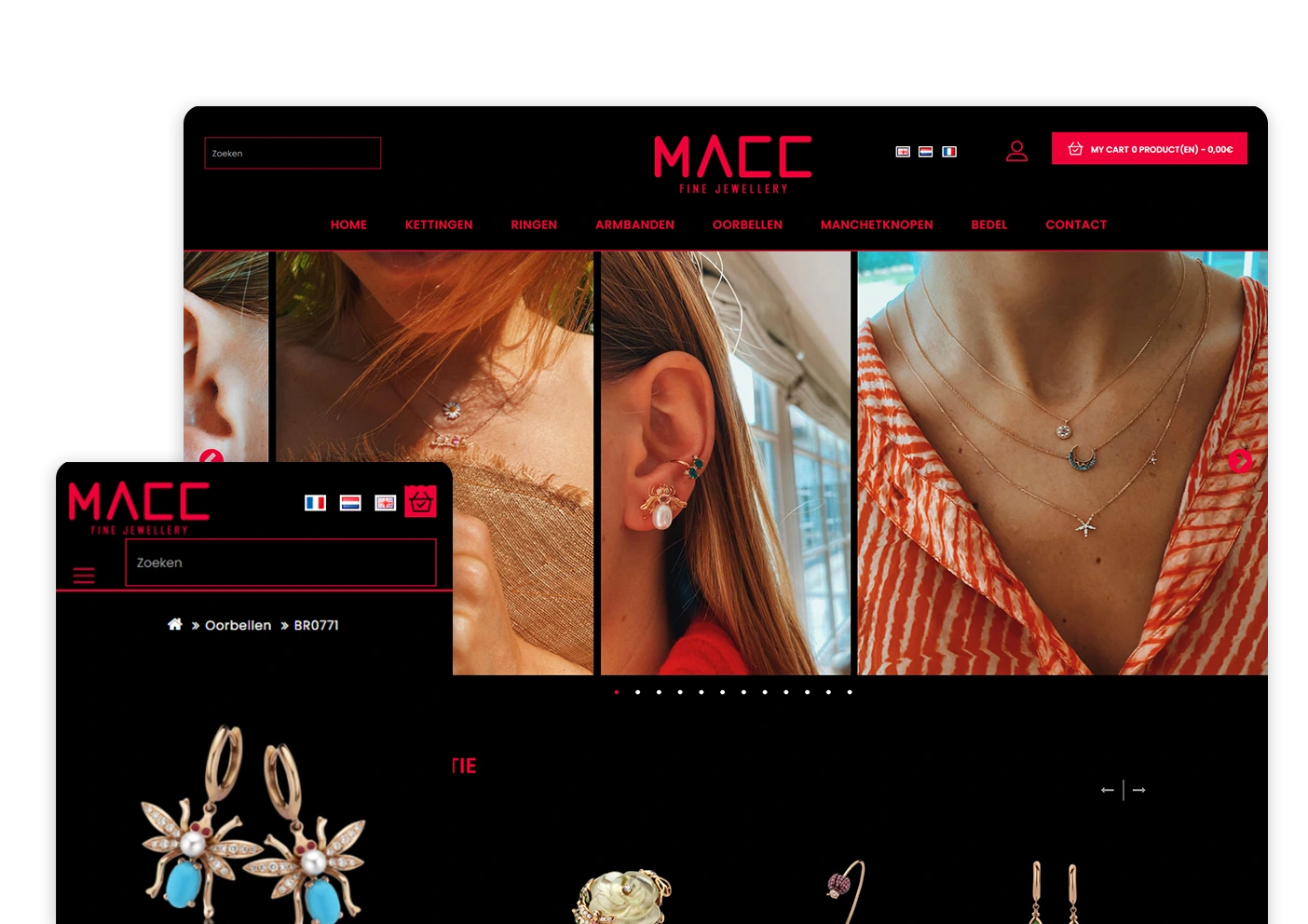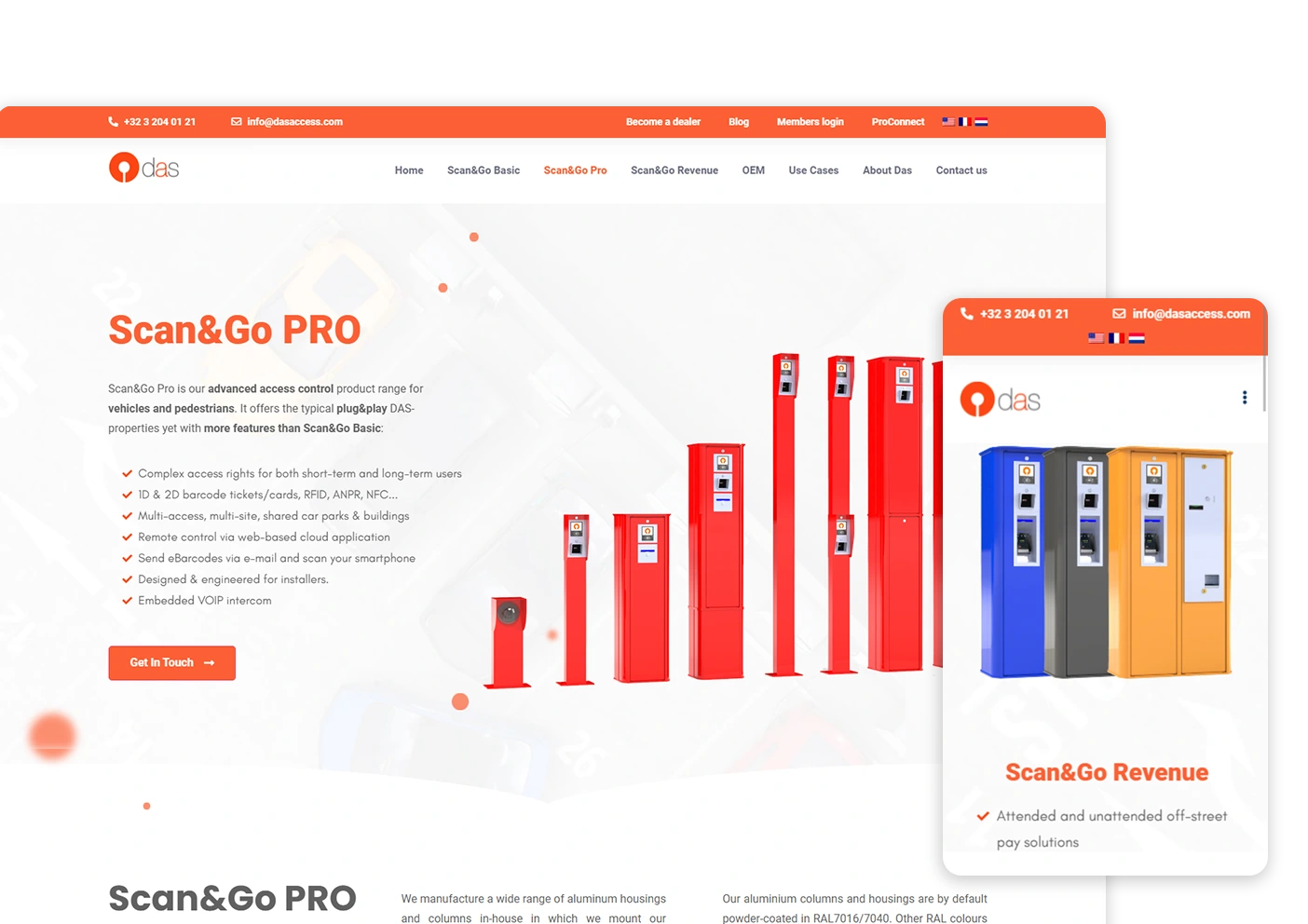 DasAccess - Map4F
In order to ensure that both the general speed of the website and the flow of service and sales requests ran smoothly, we opted for a custom platform based on PHP.