Engaging in online marketing? Continuous attention is needed. DevelopWizard uses your wishes, collected data and analysis of your persona to create the perfect online marketing mix. We choose the appropriate channels and select the content and campaigns that deliver the best conversion rates.
Beyond pay-per-click advertising
Online marketing is so much more than paid advertisements. Your marketing strategy and your online project are intertwined. The success of your online marketing campaign depends on many factors. With the knowledge and experience of DevelopWizard to help you further, your online marketing will deliver the desired result.
Marketing audit
You might have been active online for some time so let DevelopWizard perform an extensive marketing audit. We examine the results in the field of SEO and SEA. We also look at the effectiveness of your website or webshop. Our report clearly shows where there is room for growth. This is the perfect basis for your new marketing strategy.
SEO
SEO is essential for online success. That is why SEO is a standard part of every project that DevelopWizard does. We have all the well-known (and a few less well-known) SEO tools. Thanks to our experience your website or webshop will rank high in Google.
Keyword research
Have DevelopWizard carry out an SEO audit and you will know exactly where there is room for improvement. With keyword research we discover how your target audience searches online and we identify interesting trends.
We use this information to structure your website and to build the prototype. Even if your site is already online, keyword research is necessary. Our copywriter uses the results to produce relevant content.
Redirects
When you launch a new website, many old links become unusable. With a redirect plan you ensure that visitors are still directed to the right place. This ensures that the SEO value you have already built up remains and you avoid irritating visitors.
Content strategy
For your content strategy, we first define personas. These represent your different target groups. By writing content for these personas, your content becomes highly targeted, which increases the conversion rate.
For maximum effectiveness, we create a content plan. In it, you determine when certain content must come online. It helps you to reach the right target group at the right time.
The content plan lays down who creates and produces content at what time. This helps you plan your social media updates. We also determine how often you can repeat certain content.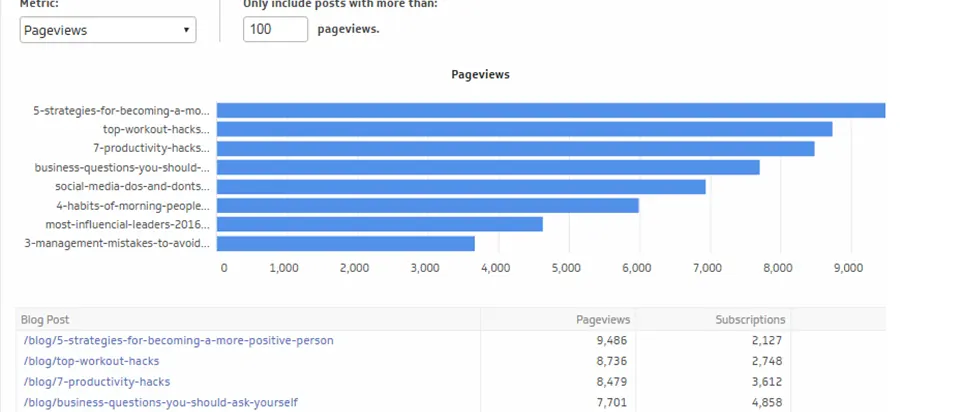 Google Analytics
You want to know if your webshop or website is performing well. You also want to see the effect of your online marketing efforts. DevelopWizard uses Google Analytics to keep track of all your data.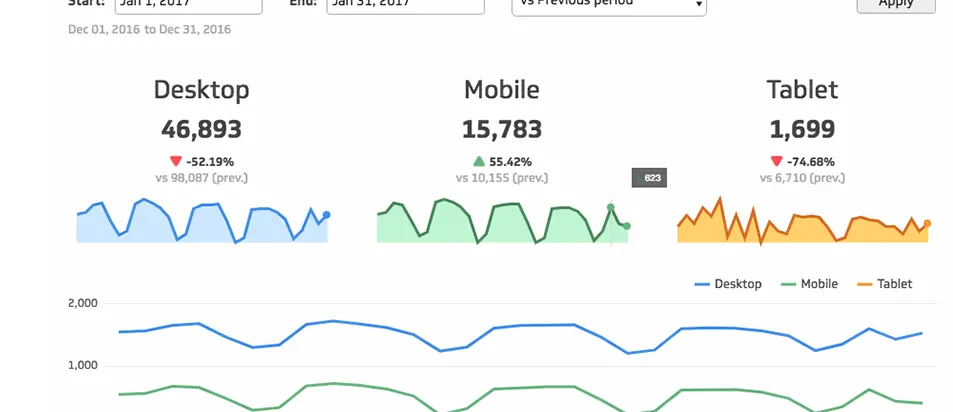 To make data more relevant, we first determine which KPIs are important. These are the most important measuring points that are shown in a clear dashboard. This allows you to see at a glance how your website is performing. We measure the surfing behaviour of your visitors per conversion tunnel and how they convert. This way, you discover what works and you can launch even more effective campaigns.
Search Engine Advertising (SEA)
Ideally, you want your ads to be shown when someone is actually searching for your product or service. That is why you use Search Engine Advertising (SEA). With the right search terms, you reach everyone who is looking for the service or product you have to offer.
The online marketing plan, the results of keyword research and of course the available advertising budget are leading in the development of campaigns.
We start with an audit as a starting point. This helps to optimise your existing advertising account or to set up a new SEA account. We measure all SEA data and use it to optimise your SEA campaign on an ongoing basis. Not more clicks, but clicks that convert better is the goal. You will receive a monthly report about this.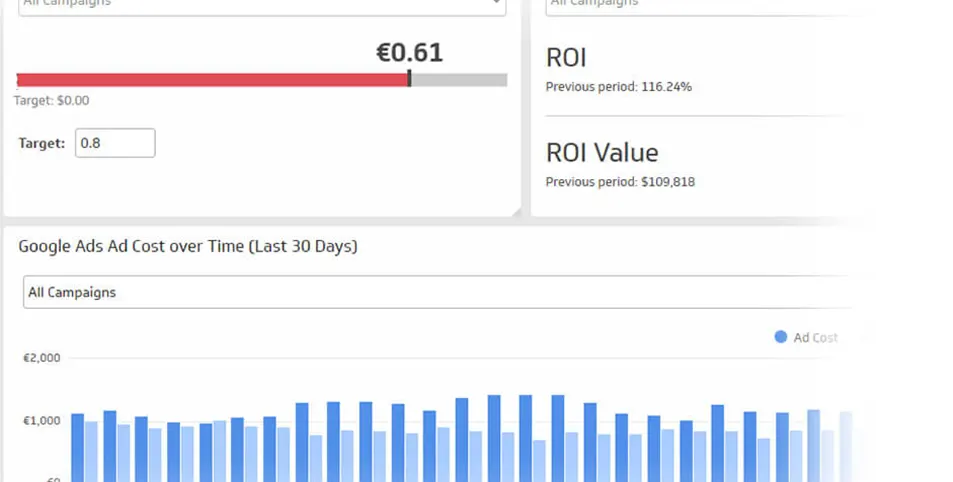 Google shopping
Google shopping is a way to put your product at the top of the Google search results. Reach your target group with your most beautiful product photo and attract masses of potential customers to your webshop!
Social media
How do you get your target group to notice you in all the hustle and bustle on Facebook, Instagram, LinkedIn and all those other channels?
Your social media success starts with a plan. We examine which social media channels and advertising options are relevant to your target group. Of course, we take into account the decision phase they are in.
Our findings are reflected in a smart online marketing plan. DevelopWizard will execute this plan for you and constantly adjust it for optimal results. Is a certain action not working? Then we will do less of it and spend the freed up budget on something that does work.
For the development of your social media campaigns DevelopWizard has content specialists who are experienced in writing content and creating stimulating visuals that fit your style guide.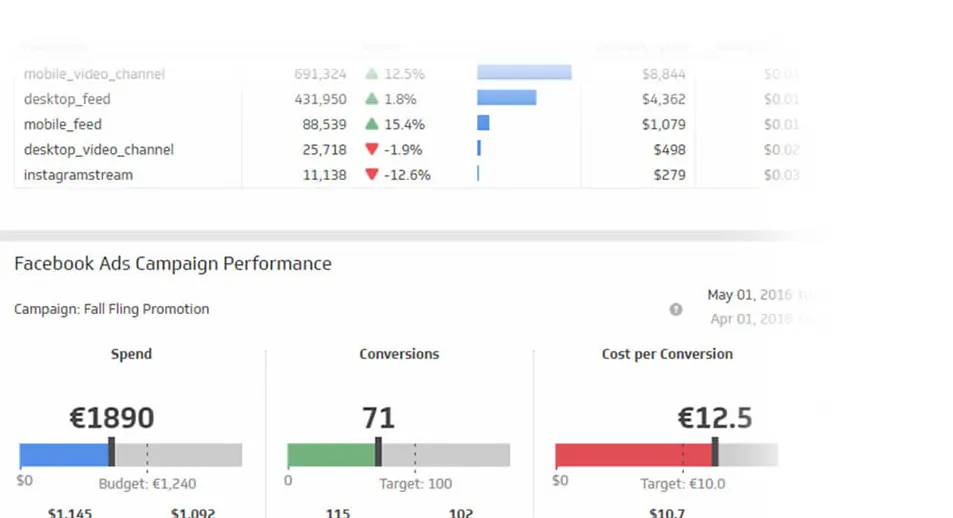 CRO
You need to adjust a webshop or website continuously to achieve higher conversions. Adjusting it a few times a year is not enough.
DevelopWizard regularly performs analyses to discover problems and bottlenecks in your site. We use Google Analytics, split-url tests, Heatmaps, A/B testing, multivariate testing and more to make the User Experience (UX) a little better every time.
More conversion? Need support ?
If you have your own marketing department, DevelopWizard can offer you extra support. We can take over tasks that have been left unfinished, or give you a critical and objective second opinion on your marketing strategy. We support you where and when you need it.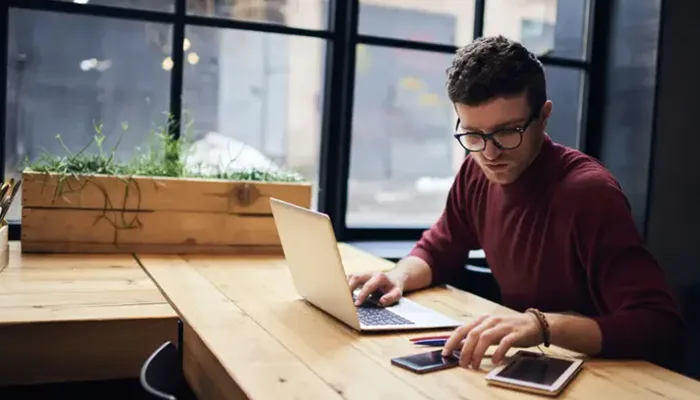 Because digital presence must be recognisable everywhere, our designers are at your service.
Link all your systems and projects so that a total picture emerges from all the data
Discover how DevelopWizard makes your project a success.