Design and result-oriented UX
A website that looks good but doesn't deliver can be considered as useless. We offer a unique design that delivers a visually attractive site that supports your app, webshop or website through its user-friendliness.
A website built as a grid is clearer. Customers find their way more easily, which results in better conversions. A design that fits your branding and brand identity makes the visitor feel addressed. But most of all, they want a solution. That's why we find the following things very important:
Unique digital house style
Your online style is visually unique
Show your unique personality and demonstrate what your organisation stands for with a clear corporate identity. Translate your corporate identity into a digital identity. You can also count on DevelopWizard for a completely new branding.
Taking your values and objectives as our starting point, we develop a unique visual style that fits your identity. This will make you stand out from your competitors and appeal directly to your target group.
Bespoke web design
Custom web design
Your company is unique. So why settle for a standard theme? DevelopWizard builds a unique design for each project. Based on your corporate identity we design a unique layout, with matching fonts, colours and other style elements.
Of course, the choice of the right colours with sufficient contrast to use is studied in order to guarantee readability and accessibility with each custom web design, and this also on small screens.
UX design
Positive and useful online experiences
User Experience Design (UX Design) is all about what your target group needs. By, as an example displaying functionalities in a user-friendly way, you help them the most.
DevelopWizard provides responsive design with a logical structure so that navigation is always easy, regardless of the device or screen size used. We group content and make it easy to read and follow. Throughout the project we continue to test the design for user-friendliness.
That's how we make your website more attractive and get people to take action.
Responsive design
Your website on any device
Because every visitor can use a different device, your website must work and look good in every browser and on every device. That's why our front-end developers focus heavily on responsive design.
The responsive design allows the content to remain the same on every screen. The design adapts to the device. Your website or webshop is therefore always structured. Our responsive design provides ease of use and tempts your visitor to perform actions and interactions.
First a prototype
In every project, we start with a prototype. During the analysis phase, we develop a User Experience (UX) design. Based on the mobile-first principle, we show all functionalities here.
In this phase, we put the user first and check whether everything works intuitively and whether the user can use the site as intended. Only when the prototype is ready do we start working on colours, logos and visual design.
Max Molly Urban Pets
The comprehensive website of max-molly.com is the company's flagship. "It plays such an important role in getting us branded and has been crucial in expanding our global sales," says Michael.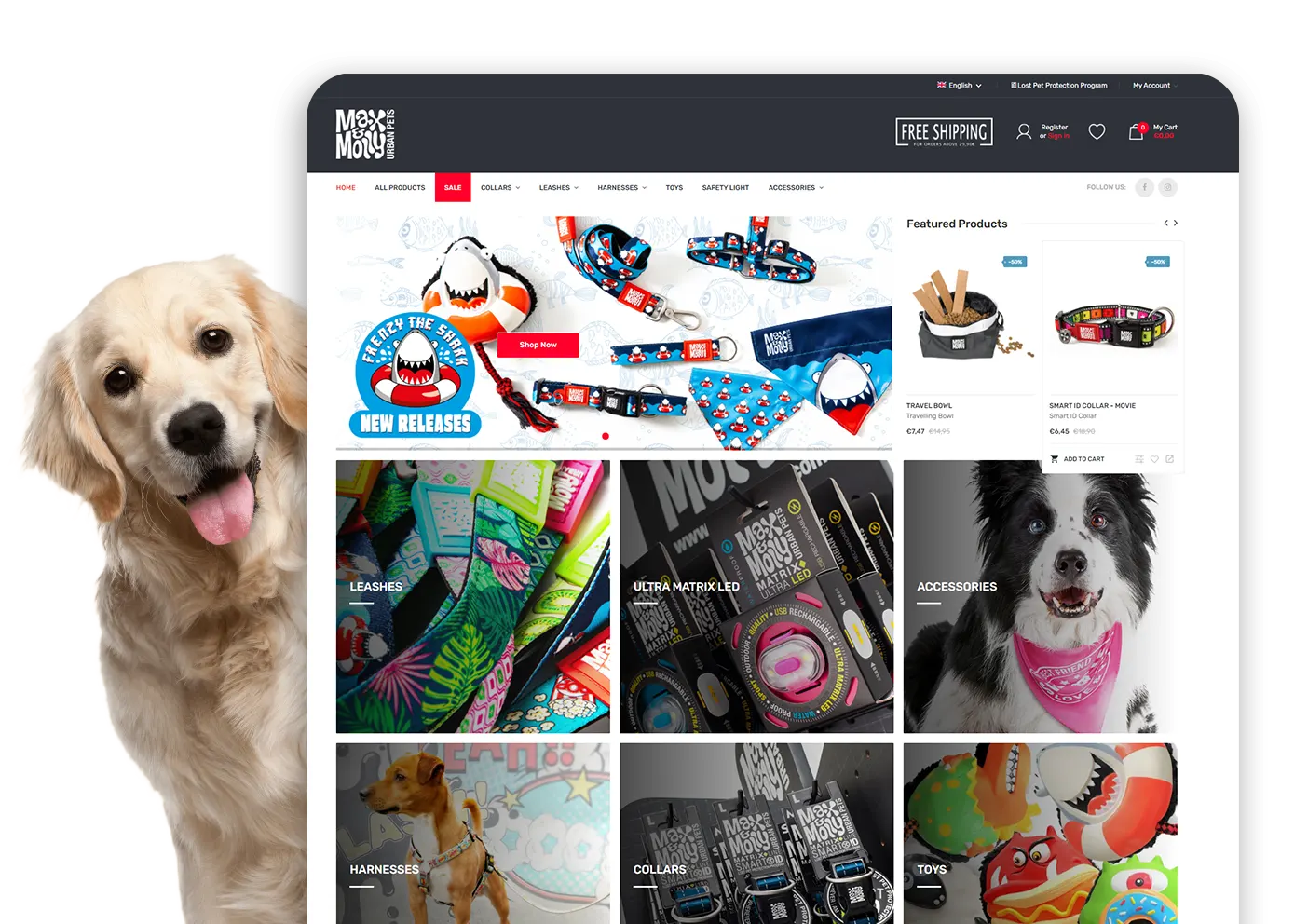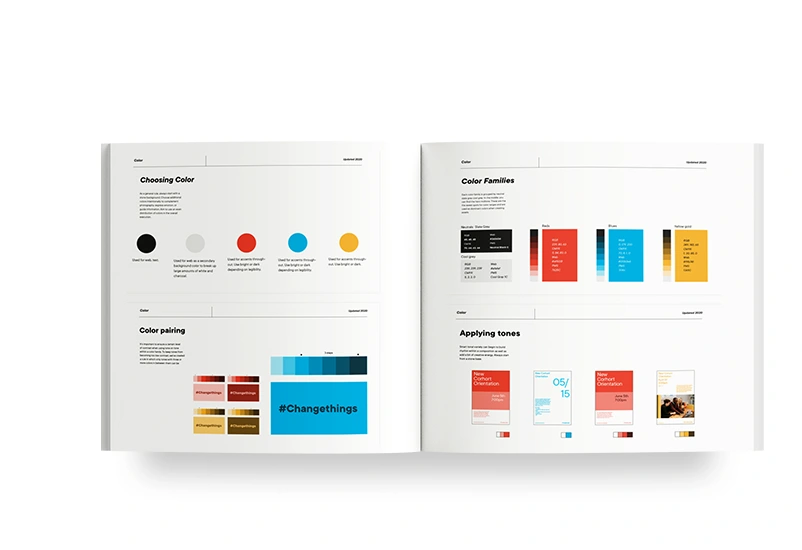 Your style guide
If you need a new or updated house style, we can draw up a style guide for you. This sets out all the guidelines for your own style. Think of colours, fonts and use of visuals.
The style guide is the starting point for designing your website, webshop or app. That's why we provide an orderly library with every visual element you can think of. This way we make sure the look and feel of your website is always consistent.
More conversion? Convincing design?
Do you need an eye-catching design that gets results? Meet one of our developers.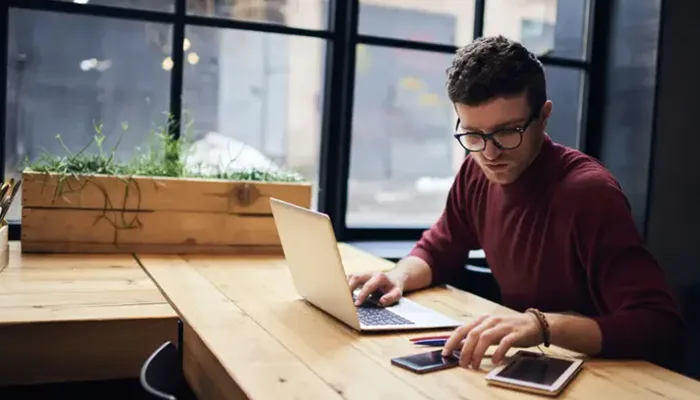 Get the most out of your website. DevelopWizard thinks with you for the best online marketing strategy.
Design is in our blood. We deliver the perfect design for every website and webshop.