Your app needs data to work properly. That is why DevelopWizard provides a seamless link between your webshop, website or application and your existing systems. Managing customer data, sending mailings or processing payments becomes a piece of cake.
Thanks to its extensive knowledge and experience with APIs and connections, DevelopWizard is able to forge your various applications and systems into a single integrated whole. CRM platforms, ERP packages and payment providers work together effortlessly to provide your customer with the perfect user experience, both on your website, in your webshop and in your app.
Flawless data exchange
Capture data once and then use it for an infinite number of purposes? Thanks to our experts in API links, you can exchange data effortlessly. A short analysis is all we need for a customised link. This is how we make it possible for different systems to communicate.
Broad API expertise
We have managed to link many different systems in recent years.

Our experience
Over the years, we have successfully established many links. A small selection from our range.
PIM links
Product information and other assets are sometimes stored in different places. With the open-source platform pimcore, we bring all this information together in your webshop. Or we can build a custom PIM platform with XML synchronisation.
CRM-integration
A Customer Relations Management (CRM) system contains a gold mine of data. Thanks to smart links, you can:
Get your product range in real time
Send customers automatic updates on warranty data
Faster and more efficient retrieval of customer data to process orders
Create and manage appointments
...everything else you can think of.
Data exchange can take place in various ways, via JSON files or via SOAP APIs. We connect your website, webshop or app to any CRM system you want, including Salesforce and Hubspot.

ERP-links
The aim of an ERP is to make all data fully accessible. Link your app to your ERP, such as Navision or Microsoft Dynamics, for a smooth flow of data between your webshop and your other systems.
Integrate with SAP? No problem at all. DevelopWizard links to existing APIs, builds new ones and ensures rapid data processing in SAP.
Other possibilities with APIs and links
Chatbot
Offer your customers a chatbot that does help them by linking your chatbot to your product and customer data.
Easy online payment
Connecting your webshop with a payment provider can be a bit tricky. We have already helped dozens of web shops connect their web shops to Mollie, Ingenico and all other major payment providers.
Single sign-on and identity providers
Link your systems so that your customers only have to identify themselves once (Single Sign-on, SSO), after which all customer data is available.
Mailings
Bring all the information together for an impressive email campaign with impact. Copernica and Mailchimp are more effective than ever!
You can't think of anything else
The above examples are common. Thinking out-of-the-box, there are dozens of other ways to tap into the power of API links.
Even if you use systems that are a little less familiar, DevelopWizard's developers know how to find a way to create a great user experience with a few well-placed API links.
How we work
If you want to link your systems with those of another party, we work together with the third party. We make an inventory of what is needed for a good API link. We then realise this, so that your user is always presented with complete, reliable and accurate information.
Bridge builder? Need us?
Do you experience a huge data gap between your different apps or websites? Make an appointment with the bridge builders at DevelopWizard to explore the possibilities.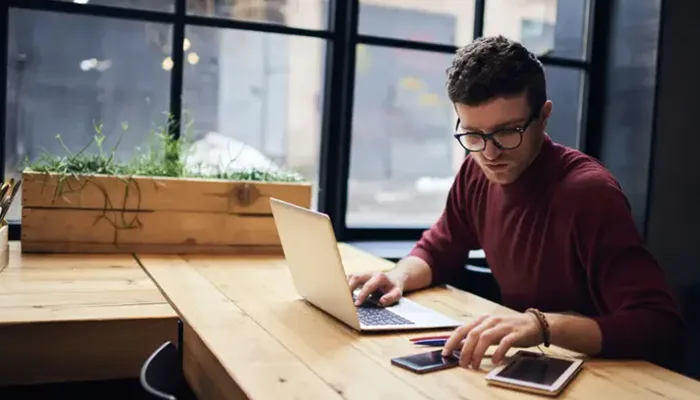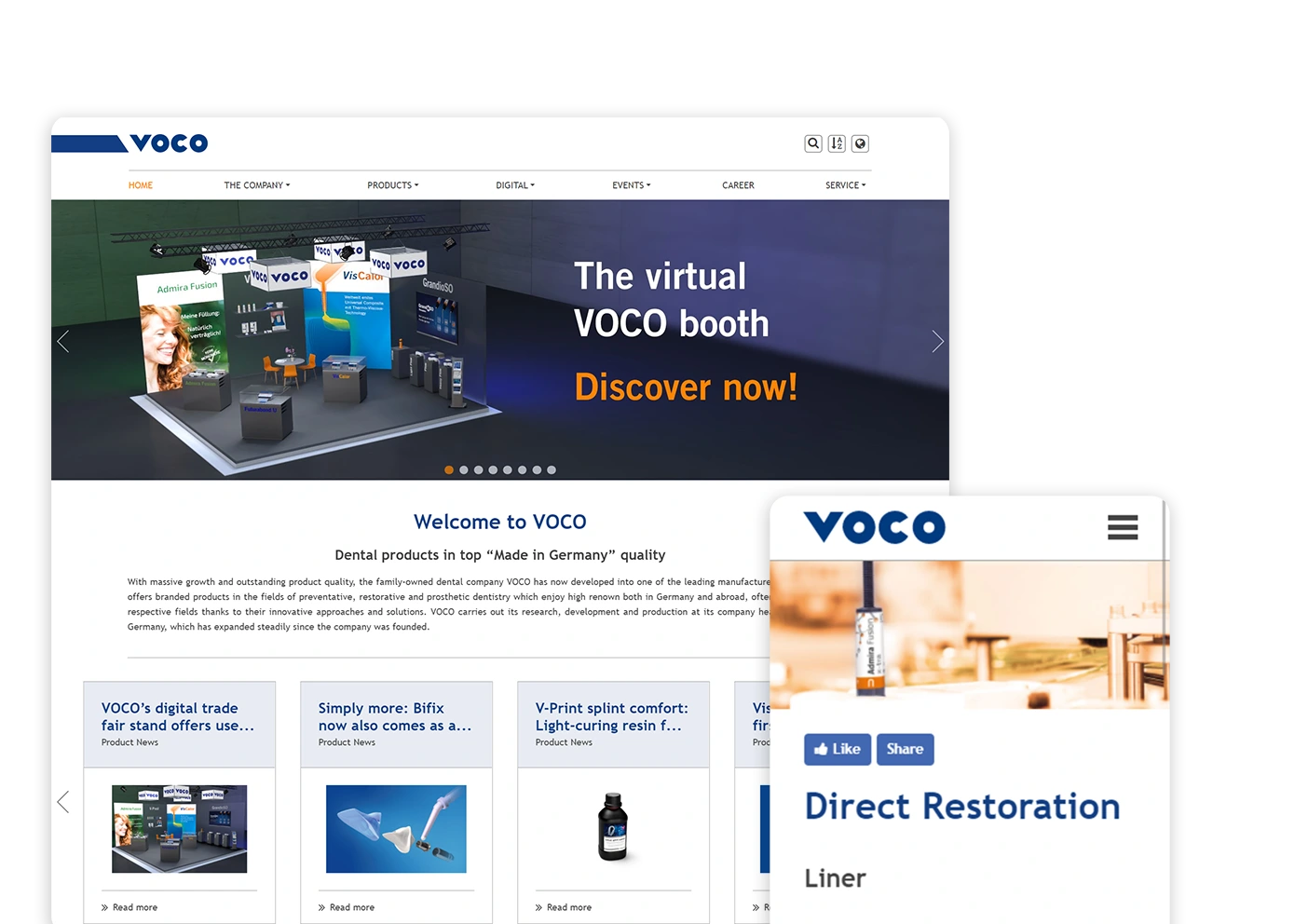 VOCO - Dental Products
The challenge of this assignment was the large amount of product content and how to connect this content in a user-friendly way.
Jablotron
User-friendliness and graphic design are always central. Therefore, we first created visitor profiles of the different types of Jablotron B2B customers: How do dealers order...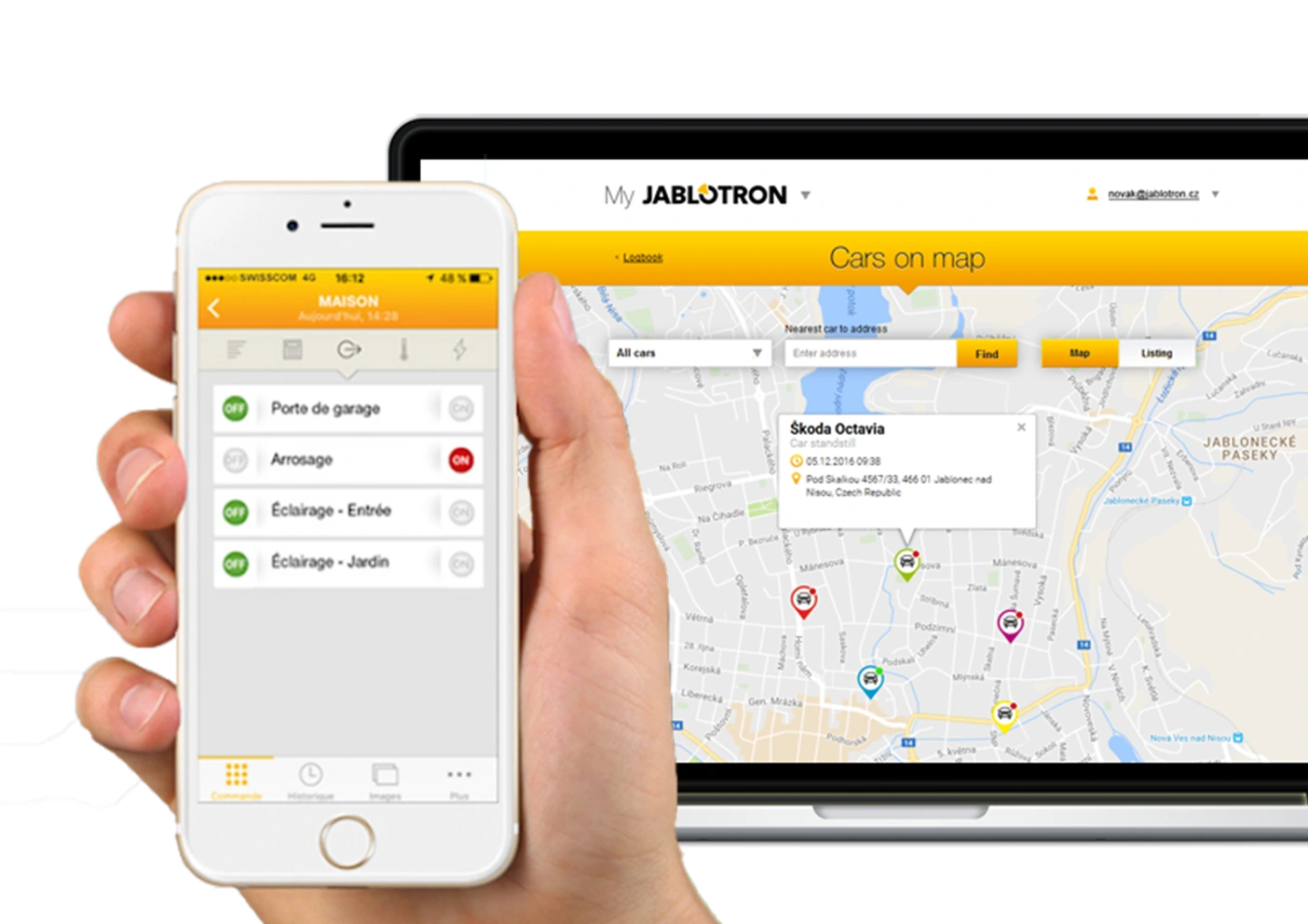 Looking for a mobile app? DevelopWizard helps you further.
Design is in our blood. We deliver the perfect design for every website and webshop.
Besides mobile apps, we build web apps to automate your workflow. Give your people access to data anytime, anywhere.