Case
A catalogue for each customer
Jablotron
The Jablotron dealer portal is twofold: an informative section where consumers can learn about the brand and its products. Each product page leads to a dealer finder, where you can find a dealer in your area by using your postcode and type of house.
Jablotron dealers can register and after approval they will have access to the webshop where they can effectively order products. With a catalogue of over 300 products, a structural overview is a must. Developwizard guided the process to arrive at the current layout, including clear filters and a responsive design.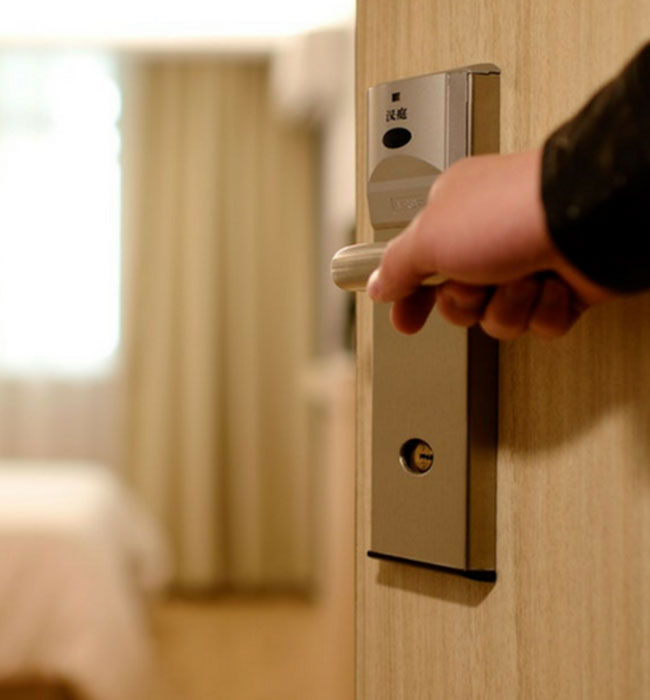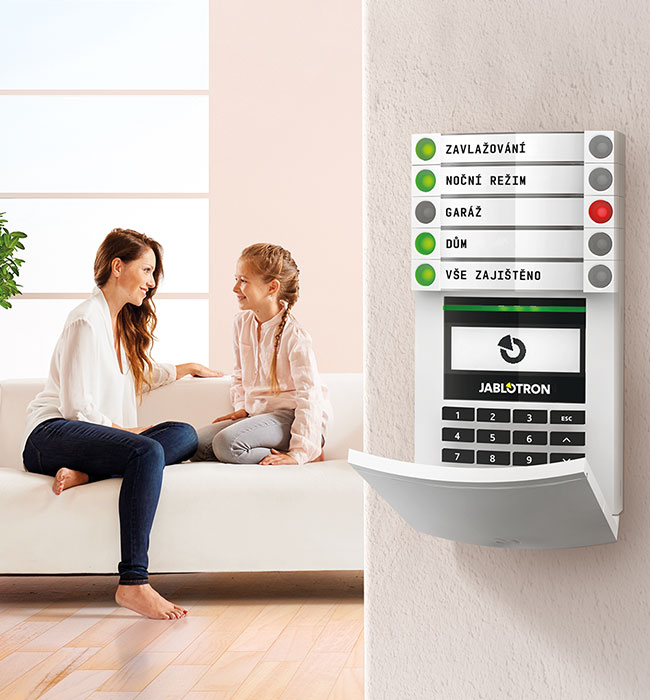 Plug in website tailored to the user
User-friendliness and graphic design are always central. Therefore, we first created visitor profiles of the different types of Jablotron B2B customers: How do dealers order? How do they search the catalogue? Which data are important to them?
Based on the profiles, we built an interface that closely matches the way customers order. In addition, we also did Keyword Research (KWR) to determine the navigation structure. This way, we ensure that the words people search for are actually found in the navigation.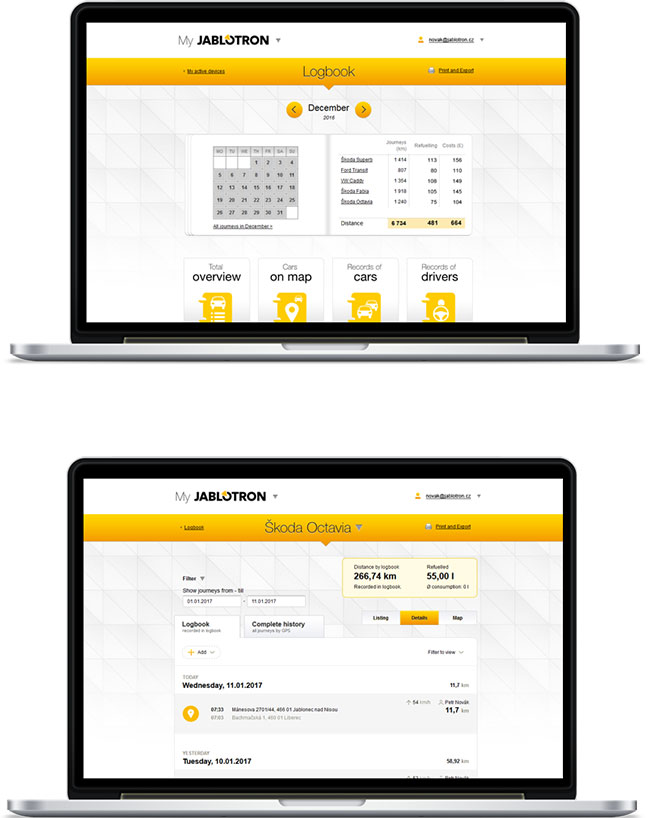 Focus on efficiency
With the focus on efficiency and to speed up the ordering process, several tools were implemented for the visitors of the dealer websites. They can view the catalogue in a list view, where they can add products directly to their shopping basket without having to open the product page and then book an appointment in the online agenda.
Through the personalised dashboard, we create a communication channel from Jablotron to the dealers. Besides the management of users within an account, dealers can also view or download invoices and orders. The favourites list can also be found here. From here it is also possible to quickly place a re-order.
Extensive data exchange
In order to have the information on the more than 300 products appear on the site, we work with a two-sided continuous data exchange. We combine two data sources through real-time exchange and regular synchronisation. Navision supplies the products and prices, we link back the orders in real time. From Pimcore, we extract all product texts and features and images that lead to the detailed product sheet.
After sales
Our work does not stop once a site is live. There are regular updates of our CMS system, which we continuously improve and optimise with both technical and functional updates. But we also delve into the figures. Based on measuring points that were agreed beforehand, we check in Google Analytics how visitors navigate through the site and whether the goals are being achieved. In combination with HotJar we work continuously to perfect the Jablotron plug in\'s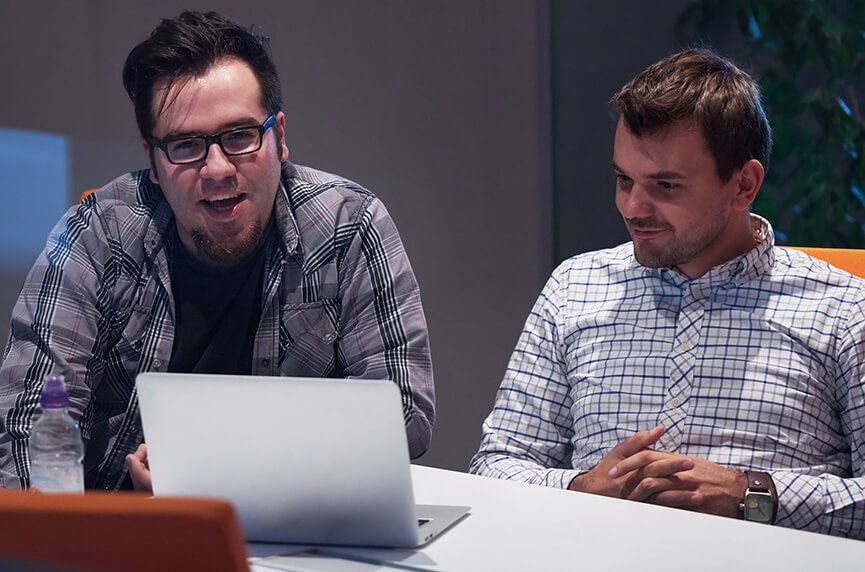 Launch a new
concept yourself? Validate your idea?
We are ready for any challenge and are happy to think along with you.
Praktijk Schraepenbouvez
Wim's previous website was outdated. The Schraepenbouvez practice achieves growth year on year, but lagged behind online in comparison with their fellow competitors.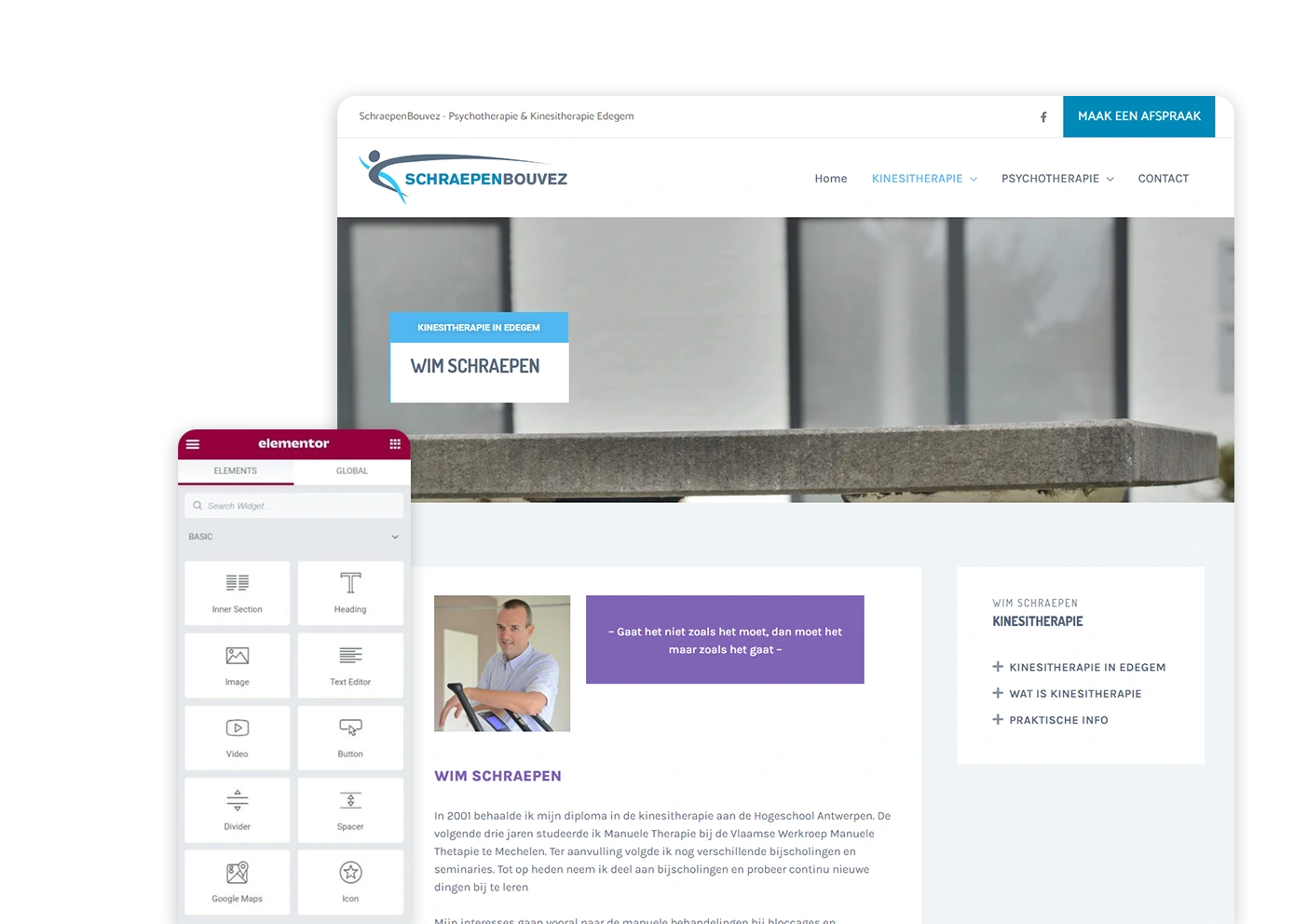 AZ Supplies
We took the first steps during a brainstorming session and interactive workshops which helped perfectly to formulate their online strategy.