Case
An integratable plug-in webshop solution for the spa dealer
Dimension One Spas
Dimension One Spas, through its dealer network, offers a wide range of spa and swim spa relax baths in Europe.
An integratable plug-in webshop solution for the spa dealer
In the Dimension One Spas web shop, customers can find the product of their choice with all options and installation solutions. This under the corporate identity of the individual dealer.
Woocommerce as Solution
After a thorough analysis with intensive contact with all parties involved in collecting all requirements, our developers delivered a framework within 2 weeks as a test.
In the analysis they looked at the databases and mapped out the sales (stock) and data exchange (net prices) with the underlying ERP system.
Prototype
Based on the test type, the first complete multilingual proto type was made with all functionalities such as multiple accounts (branches) per customer.
Everything in one place
Thanks to the e-commerce platform as a plug-in, Dimension One Spas was able to manage not only its B2B webshop, but also all language versions and general content pages within one CMS.
The link between the ERP system and the e-commerce solution of Developwizard takes care of the data exchange of product data such as prices and product characteristics. When a dealer logs in, specific prices and stocks are retrieved in real time from the ERP system.
API connection
Thanks to an API connection with the carrier, dealers and customers automatically receive an order number after dispatch so that they can follow their package online via track & trace.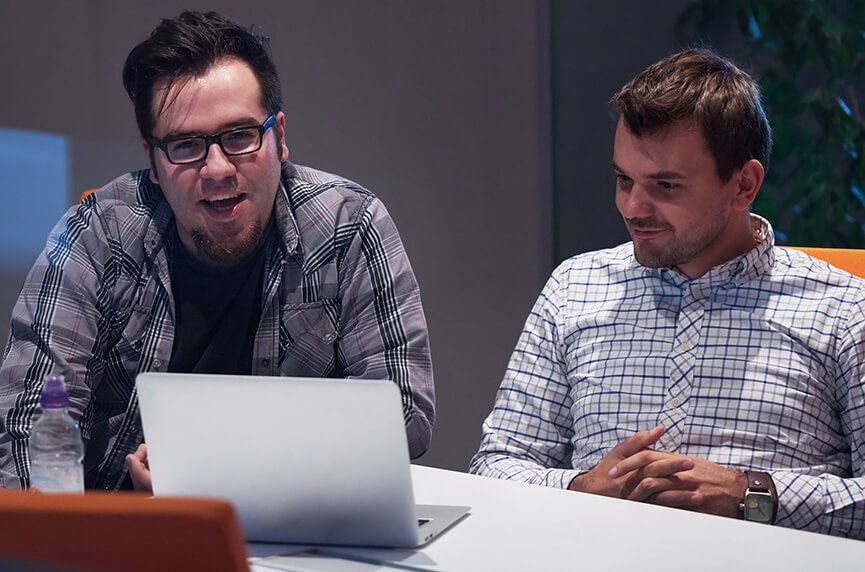 Launch a new
concept yourself? Validate your idea?
We are ready for any challenge and are happy to think along with you.
Macc Fine Jewellery
Not every e-commerce website builder allows you to create and customise your own online shop. At Developwizard, you are the complete owner of your site, so you are in control of everything.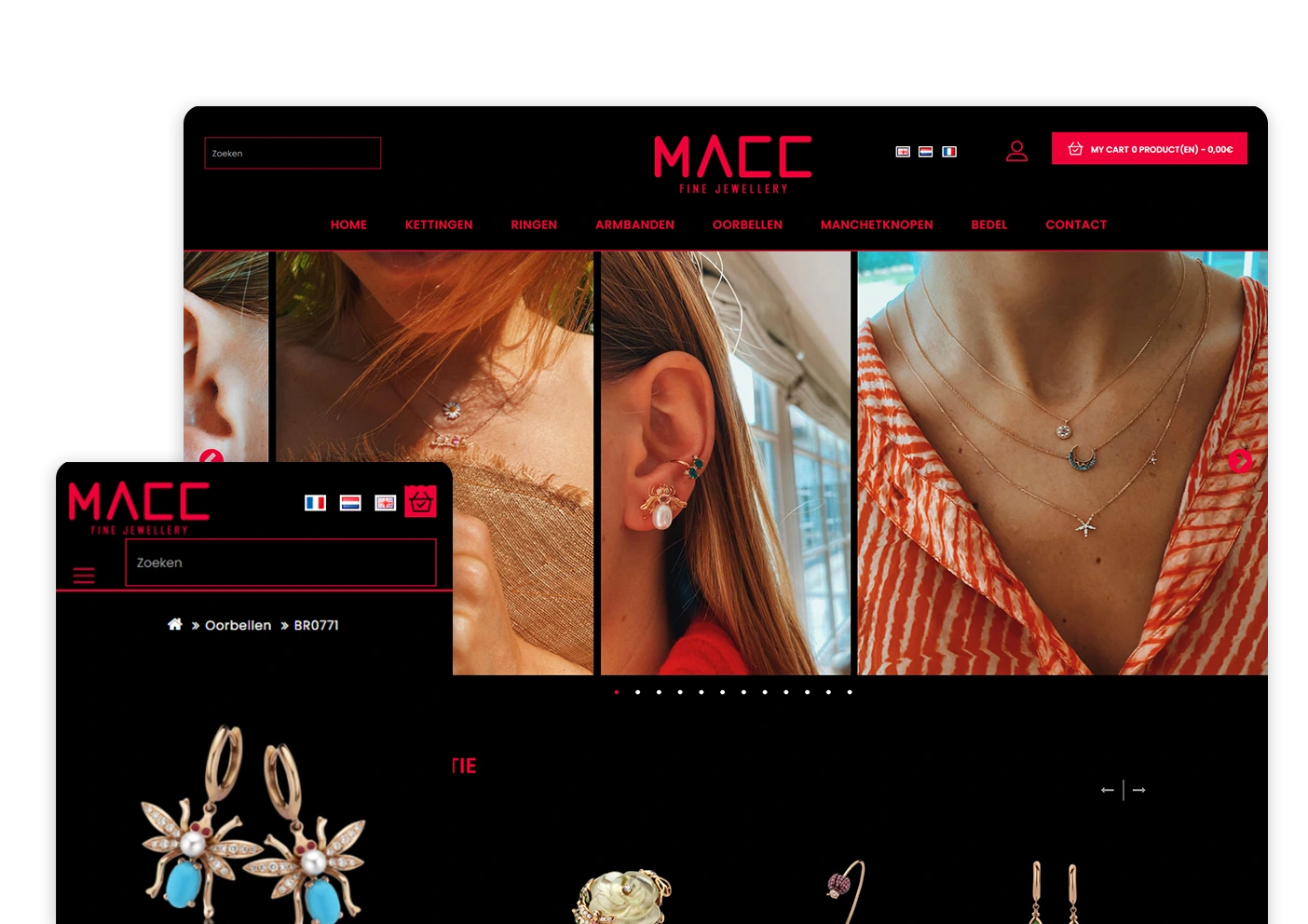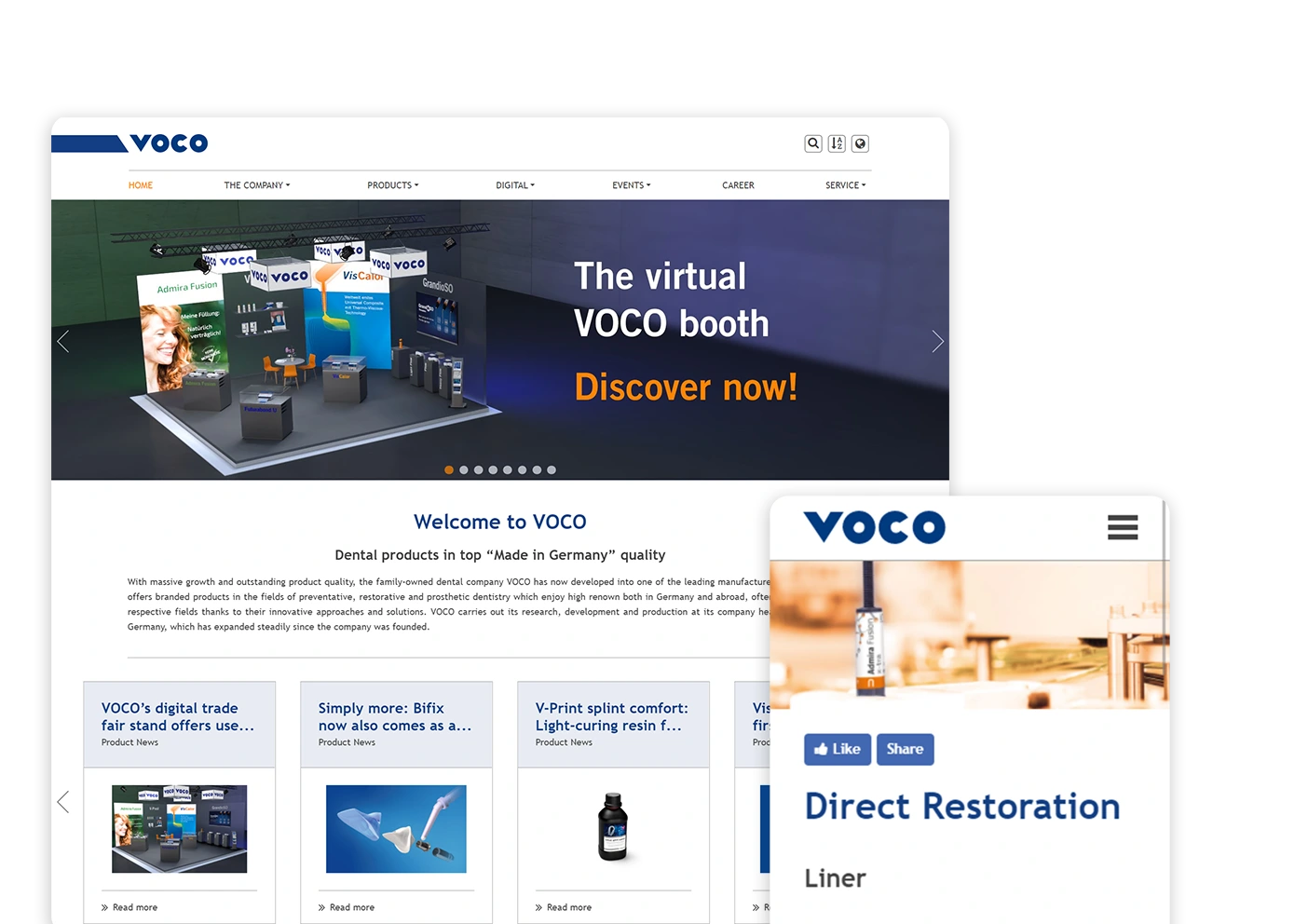 VOCO - Dental Products
The challenge of this assignment was the large amount of product content and how to connect this content in a user-friendly way.